1-Vishnupuri, Main A.B. Road, Bhawarkua, Indore – Vishnu Puri Main Road.
Hall
Capacity60 – 150 people
Payment modelPer plate system
Price per plate, vegfrom ₹ 400/person
Price per plate, non-vegfrom ₹ 600/person
Kings Park Hotel is a hotel with budget service prices. Travelers and customers who are planning events are welcome here. For important formal and informal events a classic banquet hall and a rooftop terrace are provided.
Type of cuisine: Multi Cuisine
Special features: Stage, Bathroom
Indrapuri Colony, Bhanwar Kuwa, Indore – Agra Bombay Road
Hall
Capacity100 – 500 people
Payment modelPer plate system
Price per plate, vegfrom ₹ 475/person
Price per plate, non-vegfrom ₹ 575/person
Type of cuisine: Multi Cuisine
Special features: Stage, Bathroom
171, Pipliya Rao Ring Rd A.B. ROAD, Bholaram Ustad Marg, Near Mata gujri, Brahmapuri Colony, Bhanwar Kuwa, Indore – Mata gujri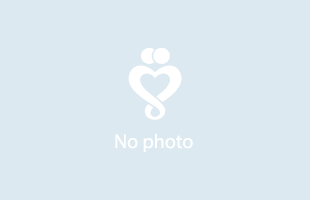 Lawn
Capacity200 – 1,000 people
Payment modelHall rental + per plate system
Price per plate, vegfrom ₹ 580/person
Price per plate, non-vegfrom ₹ 800/person
Hall
Capacity50 – 400 people
Payment modelPer plate system
Price per plate, vegfrom ₹ 580/person
Price per plate, non-vegfrom ₹ 800/person
Type of cuisine: Multi Cuisine
Special features: Stage, Bathroom
328, Piplyarao, Boat Club Road, Off Ring Road, Ambikapuri, Indore – Near Pipliyapala Lake
Capacity400 – 1,500 people
Priceno catering, rent only from ₹ 2,25,000
Type of cuisine: Chinese, Italian, Continental
Special features: Wi-Fi / Internet, Stage, TV screens, Bathroom
319, Piplyarao, Boat Club Road, Off Ring Road, Ambikapuri, Indore – Beside Pipliyapala Lake
Capacity600 – 2,000 people
Priceno catering, rent only from ₹ 3,00,000
Type of cuisine: Chinese, Italian, Continental
Special features: Wi-Fi / Internet, Stage, Projector, TV screens, Bathroom
G- 1, 10, Manik Bagh Rd, Near Choitram Hospital, Ashoka Colony, Raj Twp, Indore – Choitram Hospital
Capacity160 – 1,000 people
Priceno catering, rent only from ₹ 3,00,000
Special features: Stage, Bathroom